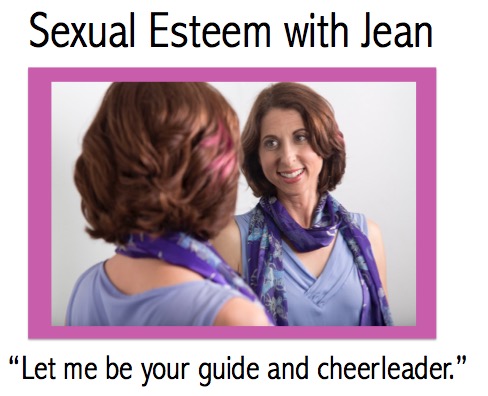 Are you ready to embrace and
celebrate your sexuality?
Are you worried that the obstacles between you and the
full expressionof your sexuality are insurmountable?
 Your body? Your age? Your relationship status?
Your partner? Your religious or cultural background?
What you need are tools to accept and love yourself exactly as you are, to release any sexual shame that's been holding you back, to have the clarity and boundaries to say "hell yes" to what you want and "no" to what you don't, to connect to your natural sexiness and to allow yourself to have the pleasure you deeply deserve.
My name is Jean Franzblau – international speaker and coach– and I specialize in helping people embrace and celebrate their sexual power. In my own life I had lost connection to my sexuality – I felt sad and angry. My turning point came when I realized that my sexuality is vitally important to me. From there I began making choices that honored and respected this amazing part of myself. I want to share this knowledge with you!
I've created a powerful program to guide you to your own sexual aliveness.
You'll learn how to:
Allow yourself to feel pleasure without shame or embarrassment
Clarify and honor your boundaries
Explore the sensual, sexy and even daring parts of yourself
Release the negative parts of your sexual past once and for all
Accept and like your body at any age or shape
Enjoy the power of being a more radiant, sexy person
It all begins with a free Discovery Session. There's no obligation whatsoever.  Email Jean now at Jean@SexualEsteemWithJean.com.
I would recommend Jean to anyone looking for true inspiration.
C.G. – Los Angeles, CA
Thank you, Jean, you made a difference in my life.
B.H. – Richardson, TX
Jean is awesome! I actually got chills because her advice hit home.
S.K. – Pasadena, CA
It was a very freeing experience. Jean made me feel at ease.
I.S. – Ontario, CA