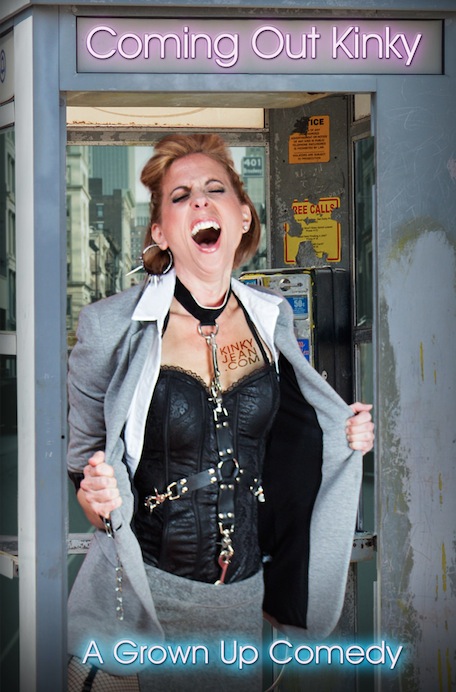 Selected Top 10 in Los Angeles: Quite winning…an engrossing tale…fascinatingly truthful.
Paul Birchall
What makes her stories come alive is Franzblau's ability to inhabit each of the characters so completely that you really will feel there is more than just one person on the stage.
Shari Barrett
Strong characterization, clever dialogue and mind-opening honesty. Recommended!
Carol Queen, PhD
Coming Out Kinky
A Grown Up Comedy
---
Performed in 10 cities and counting…
Baltimore * Boulder * Chicago * Denver * Gainesville * Los Angeles * Orlando                                    Portland * San Francisco * Seattle
What's It About?
This comedy follows one adventurous woman's curious exploration of her sexuality. When she was a little girl, Jean Franzblau believed that sex must be bad and made the impossible commitment to never be sexual. The show tracks her unusual path of exploration as she discovers that sex is a natural and wonderful part of the human experience. Franzblau portrays some twenty characters in this adventure story for curious and open-minded adults to enjoy.
What does the show's title mean?
The title of the show was inspired by a coming out conversation Jean had with her mom.
Is it appropriate for young adults?
Audience members from the preview performance have said, "I want my daughter to see this." Coming Out Kinky has female empowering, sex-positive messages including learning to make good choices and trusting the wisdom of one's own body. Young women will recognize themselves as Jean finds solid footing across the uneven terrain of sexual experimentation and expression. The show is certainly Rated R – which is why we call it "a grown up comedy."

The show features original music. Take a listen!